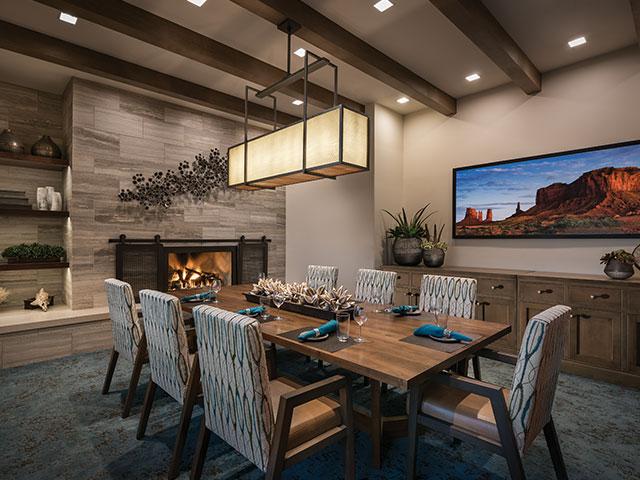 September Lunch Specials
September Lunch Specials @ the Grill
11 AM - 2 PM, $9.99++
All Specials While Supplies Last

Monday
Spinach and Artichoke Quesadilla - Served with salsa and sour cream.
Tuesday
Taco Tuesday -  Tinga tacos (spiced shredded chicken tacos) Puebla style corn tortillas, lettuce, cheese, avocado crema, side of chorizo beans.
Wednesday
Milanese Chicken Panini - Breaded chicken, marinara sauce, mozzarella, parmesan, sourdough, choice of side.
Thursday
Monte Christo - Texas bread, Swiss cheese, cheddar cheese, ham, turkey, sweet batter, served with syrup, choice of side.
Friday
Grilled Caesar - Grilled romaine, anchovies, parmesan, Caesar dressing, grilled chicken.
Saturday
Pot Roast, $12++.
 
September Dinner Specials
September Dinner Specials @ the Grill
4 PM - 8 PM
All Specials While Supplies Last
Monday
Meat Loaf Day $12++.
Tuesday
Spaghetti and Meatballs $12++. 
Wednesday
Trio Menu (Salad, Entrée, and Dessert) $30++.
&
Wind Down Wednesday - 50% off selected bottles of wine, 4pm-8pm, with purchase of entrée.
Thursday
Boo Boo Blonde and 2-topping 7" pizza $12++. 
Friday
Hot off the Grill - Market Price. 
Saturday
Pot Roast $12++.
Live Music
Saturday, September 14 - Corey Spector in the Lounge, 5 PM to 9 PM

Saturday, September 21 - Angel Perez in the Lounge, 5 PM to 9 PM

Monday, September 23 - Autumnal Equinox with the Hardscrabble Road Band on the Lounge Patio, 5 PM to 9 PM

Saturday, September 28 - Last Day Of Summer with The Rusty Zippers on the Lounge Patio, 5 PM to 9 PM

Monday, September 30 - Oktoberfest Party with The Musikmeisters in the Lounge, 5 PM to 9 PM

Saturday, October 5 - Karaoke with Starlight DJ in the Lounge, 7 PM to 10 PM

Saturday, October 12 - Angel Perez in the Lounge, 5 PM to 9 PM

Saturday, October 19 - The Rusty Zippers on the Lounge Patio, 5 PM to 9 PM

Saturday, October 26 - Corey Spector in the Lounge, 5 PM to 9 PM

Seating is first come, first served
Food and Drink Fun Days
All specials are while supplies last
Sunday, September 15 National Linguine Day
- Spinach chicken and sausage linguini with vodka sauce $14++, 9am-3pm
Wednesday, September 18 National Cheeseburger Day
- 1/3 pounder cheeseburger, choice of side, $7++, 11am-8pm
Sunday, September 22 National White Chocolate Day
- 2 White chocolate truffles $2++, 9am-3pm
Wednesday, September 25 National Cooking Day
- SOLD OUT! Culinary Class,
See Flyer
Thursday, September 26 National Dumpling Day
- Chicken and dumpling soup of the day, 11am-8pm
Saturday, September 28 National Drink Beer Day
- Happy Hour Beer Prices, 11am-9pm
Sunday, September 29 National Mocha Day
- Mocha pot de crème, $5++, 9am-3pm