The fitness and sport facilities at Anza Athletic Club provide Quail Creek residents and guests with a multitude of choices, from aquatic and aerobic to tennis and yoga activities.
Club Information:
1490 N. Quail Range Loop, BLDG #4
Green Valley, AZ 85614
520-393-5819
Manager:
Mark Jacobson
Mark.Jacobson@Robson.com
520-393-6946
Hours of Operation:
Anza Athletic Club Staffing Hours:
Mon - Fri: 5 AM -10 PM
Sat - Sun: 5 AM to 9 PM
Pool Hours:
Daily: 4 AM - 11 PM
Daily Children's Hours: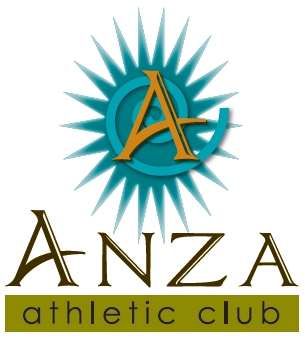 The Anza Athletic Club is handicapped accessible.
A fully automated portable lift is available to access either of the pools or the whirlpool.

Take a 3d Virtual Tour of the Anza Athletic Club
Anza's FIT Center News
Equipment Orientation:
Available with an appointment - Call or stop at the Reception Desk
Quail Creek 5K Run
2019 Quail Creek 5K Run Slide Show
Photos courtesy of Al Miller
Entry Procedures
Resident Information:
During the hours Anza is open, membership cards must be presented upon entry, whether using the fitness facilities or the pool.  When Anza is closed, a key for the gate will be needed to access the pool area.
Renter Information:
Upon entry, renters must show their Robson identification card to the fitness staff.  Each renter must have their own card, which grants them access to use the gym and pool areas, attend classes or other activities. When Anza is closed, a key for the gate will be needed to access the pool area.
Guest Information:
Guest are welcome to use the fitness and pool facilities.  Guests must either have a Guest Identification card issued by the Concierge staff or be accompanied by their sponsor (resident or renter) at all times.  Guests will need to check in at the Anza reception desk and sign the daily waiver sheet.
Equipment
Anza Athletic Club is pleased to offer state of the art Life Fitness equipment for all fitness levels, including treadmills, elliptical machines, recumbent and upright bicycles, strength machines and full range of free weights.  Our cardio machines are equipped with internet, cable TV and WIFI.

Visit our Rincon Core & Stretching Room featuring a True Stretch with multiple stretching options, a Precor back stretch, ab crunch, two stretch tables, rollers, stability and balance balls, free hand weights and Bosu Balance Trainer.

Equipment Orientation is available by appointment.  Call or stop at the Reception Desk.
Intructors / Classes
Massage
Massages are available by appointment.  Massages may be scheduled by calling Anza Reception at 520-393-5819 or contacting Kim McGowan directly.

Kim McGowan, R.M.T., C.M.T.
Holistic Bodywork Practitioner
661-492-7873

Kim offers the following services:  therapeutic massage, reflexology, relaxation, lymphatic, sports and tissue massage.  Chakra balance, Reiki, aromatherapy, hot stone, cranial sacral and polarity.
Personal Trainers
Laura Adams, PharmD
Personal Trainer/Certified Diabetes Educator
Gotdi4b3t3s@gmail.com
520-548-2358 

Highlights:
Training Consultations
Personal Training(Core, Balance, Strength, Endurance)
Corrective Exercise, Pre-Post Rehabilitation Training
Flexibility Training
Cardiovascular Conditioning
After her son was diagnosed with Type  I Diabetes in 2006,  Laura Adams attended the University of Arizona and obtained her Doctorate of Pharmacy.  Her passion for helping the community while helping her family set  her on the path of providing diabetes education in the rural areas of  Arizona.  The triad of health and wellness,  well-being, and improving the quality of life includes nutrition and exercise,  with  some requiring medications.  Making changes in nutrition,  exercise, activities of daily living, educating on awareness and prevention of disease, she believes wellness is truly a lifestyle change.  Laura's daily motivation is to help her community while helping her family,  inspire others and make an impact on their lives.  To help her clients and patients,  Laura obtained certifications as a personal training and yoga instructor, focusing on functional movement,  flexibility, group fitness, kettle bells, corporate wellness, emergency medicine, medication therapy management, pain management, diabetes education, as well as  Pre-  and  Post- rehabilitation training.  She has overcome her own challenges in weight loss, hormone imbalance, and adrenal fatigue through nutrition,  fitness, and life style changes.  She enjoys continually learning and in the process of another fitness certification, along with continuing education for nutrition,  diabetes, and pharmacy.  She enjoys being active, working out,  competing, eating right, challenging herself, spending quality time with family/friends, and helping others  do the same. 

"A  healthy  lifestyle  not  only changes  your  body,  it  changes your  mind, your attitude  and your  mood." 

Crossfit  L 1/L2,  RYT  200 Yoga  Instructor,  PharmD,  BLS/CPR/AED 
---
Tom Dean
Personal Trainer
ISSA Certified

Tom is an energetic Personal Trainer specializing in senior fitness conditioning. He has 20  years of experience designing fitness programs to accommodate clients'  needs and fitness abilities.  Tom was with the  Air  Force for four years as a physical conditioning specialist. 
Current Professional Certification

ISSA Senior and Personal Fitness Training
Highlights
Fitness Assessments
Strength Training
Flexibility Training
Flexible and Creative
Former Triathlete
Personable and Friendly
Personal and Philosophy:

Tom is a  Quail Creek resident who enjoys Golf and Pickle  Ball.  He has been involved in fitness and athletics throughout his life and loves being active in triathlons,  swimming,  cycling, and  cross fit training. Tom is passionate about helping others incorporate fitness habits to achieve a healthy lifestyle.  He challenges his clients to see the strength in themselves and push to new levels.  No matter what stage of fitness, he creates a personal workout tailored to each client's individual goals.  He believes that when we  CHANGE OUR MIND, we are then able to  CHANGE OUR BODY, which ultimately CHANGES OUR LIFE forever! 

Contact Information:
Please contact the Anza Athletic Club at 520-393-5819 to schedule your appointment with Tom.
---
Shelbi Strube
Personal Trainer
616.914.8654
shelbistrube@gmail.com
Biography
With a passion for weight loss, overall health and improvement in quality of life, my aim in this profession is to educate, inspire and change the lives of everyone I meet. Over the past year, I have had the privilege of educating and helping clients of all ages achieve fat loss goals, strength goals, mobility goals, endurance goals and nutrition goals through simple yet effective training methods. Health is more than a goal to be achieved, but a lifestyle to be had. With proper education, consistency and determination, you can achieve the quality of life you hope for.
Education
Baccalaureate Degree in Exercise Science, American College of Sports Medicine Certified Exercise Physiologist, Clean Health and Fitness Institute General Population Transformations and Performance Nutrition Coach Level 1, CPR/AED/First Aid
Experience
Conducts semi-personal training sessions where the WOD (Work Out of the Day) varies on a weekly basis. Successfully helps individuals with fat loss through education in nutrition and exercise habits. Design and incorporate sports specific training for semi-professional athletes.
Services
Balance & Function Movements
Strength & Conditioning
Flexibility & Mobility
Cardiovascular Endurance
Weight Loss/Nutrition Consult
Meal Advice for Fat Loss, Weight Gain, and Metabolism Reboost
Wellness
Blood pressure checks, courtesy of the Quail Creek Nurses Group,  are available the 3rd Tuesday of each month, 10 AM to 12:00 PM.

Our staff is fully trained in Heartsaver - First Aid, CPR, AED