The fitness and sport facilities at Anza Athletic Club provide Quail Creek residents and guests with a multitude of choices, from aquatic and aerobic to tennis and yoga activities.
Club Information:
1490 N. Quail Range Loop, BLDG #4
Green Valley, AZ 85614
520-393-5819
Manager:
Mark Jacobson
520-393-6946
Hours of Operation:
Anza Athletic Club Staffing Hours:
Mon - Fri: 5 AM -10 PM
Sat - Sun: 5 AM to 9 PM
Pool Hours:
Daily: 4 AM - 11 PM
Daily Children's Hours: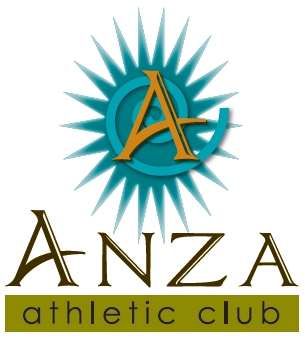 The Anza Athletic Club is handicapped accessible.
A fully automated portable lift is available to access either of the pools or the whirlpool.
Anza's FIT Center News
Equipment Orientation:
Available with an appointment - Call or stop at the Reception Desk
Quail Creek 5K Run
2019 Quail Creek 5K Run Slide Show
Photos courtesy of Al Miller
Entry Procedures
Resident Information:
During the hours Anza is open, membership cards must be presented upon entry, whether using the fitness facilities or the pool.  When Anza is closed, a key for the gate will be needed to access the pool area.
Renter Information:
Upon entry, renters must show their Robson identification card to the fitness staff.  Each renter must have their own card, which grants them access to use the gym and pool areas, attend classes or other activities. When Anza is closed, a key for the gate will be needed to access the pool area.
Guest Information:
Guest are welcome to use the fitness and pool facilities.  Guests must either have a Guest Identification card issued by the Concierge staff or be accompanied by their sponsor (resident or renter) at all times.  Guests will need to check in at the Anza reception desk and sign the daily waiver sheet.
Equipment
Anza Athletic Club is pleased to offer state of the art Life Fitness equipment for all fitness levels, including treadmills, elliptical machines, recumbent and upright bicycles, strength machines and full range of free weights.  Our cardio machines are equipped with internet, cable TV and WIFI.

Visit our Rincon Core & Stretching Room featuring a True Stretch with multiple stretching options, a Precor back stretch, ab crunch, two stretch tables, rollers, stability and balance balls, free hand weights and Bosu Balance Trainer.

Equipment Orientation is available by appointment.  Call or stop at the Reception Desk.
Massage
Massages are available by appointment.  Massages may be scheduled by calling Anza Reception at 520-393-5819 or contacting Kim McGowan directly.

Kim McGowan, R.M.T., C.M.T.
Holistic Bodywork Practitioner
661-492-7873

Kim offers the following services:  therapeutic massage, reflexology, relaxation, lymphatic, sports and tissue massage.  Chakra balance, Reiki, aromatherapy, hot stone, cranial sacral and polarity.
Personal Trainers
Angelika Adkins
Home: 520-303-1399
Email: garyadkins@cox.net

Bridget Rae Lehmann
Home: 480-648-7320
Email: bridgetrae@me.com

Marissa Moors
Cell: 520-269-0546
Email: trinityfitness@cox.net
Wellness
Blood pressure checks, courtesy of the Quail Creek Nurses Group,  are available the 3rd Tuesday of each month, 10 AM to 12:00 PM.

Our staff is fully trained in Heartsaver - First Aid, CPR, AED