Terry Sanford, MA, Life & Weight Coaching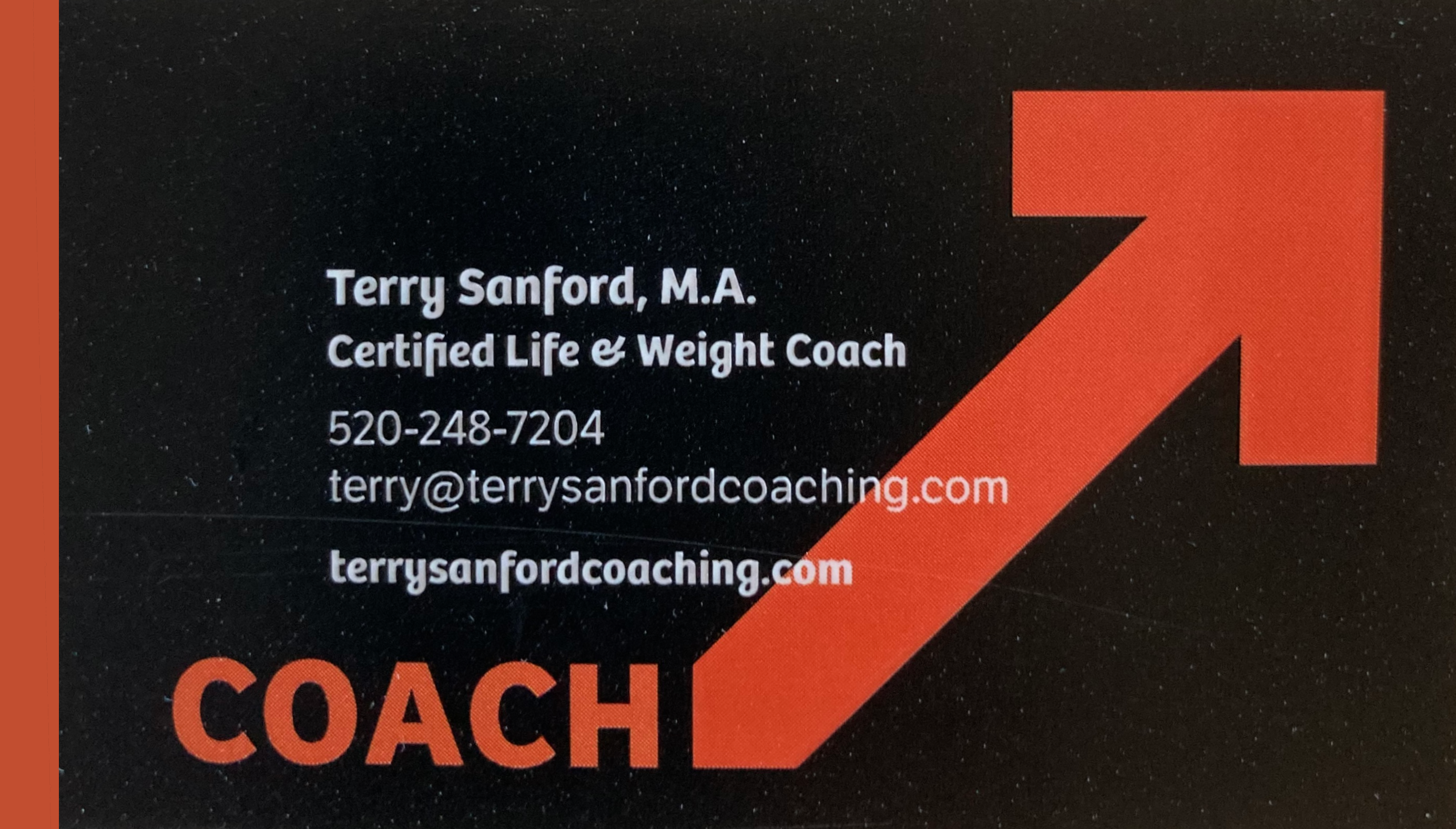 Contact
: Terry Sanford, MA
Phone
: 520-248-7204
Email
:
Terry@TerrySanfordCoaching.com
Website
:
https://terrysanfordcoaching.com/
Located in Green Valley
Whatever is stopping you from having the life you want, let's work on it.
Remove The Blocks And Move Towards The Life You Want

I offer 30 minute free consultations via contact-free Zoom or phone.
Please fill out the
online contact form
for an appointment or with your questions. I look forward to hearing from you soon!



Stress & Overwhelm
- Understand your underlying thoughts causing feelings of being overwhelmed.
Healthy Goals
- Up your activity, improve your diet, improve your relationship with money.
Burnout and Time Management
- How well are you utilizing your best tool, your time?
Sadness & Loneliness
- We all feel lonely and sad sometimes. It helps to talk about it.
Mental Well Being
- Improving your relationship with yourself can be the most important work you ever do.
Past & Current Pain
- Processing painful thoughts allows being present to enjoy precious good moments.
Aging Issues and Injury Issues
- You can be your best self at any time in your life.
Relationships
- We can work on boundaries, giving yourself away, or any other challenges you may have.