Medicare Advisor - Maria Rella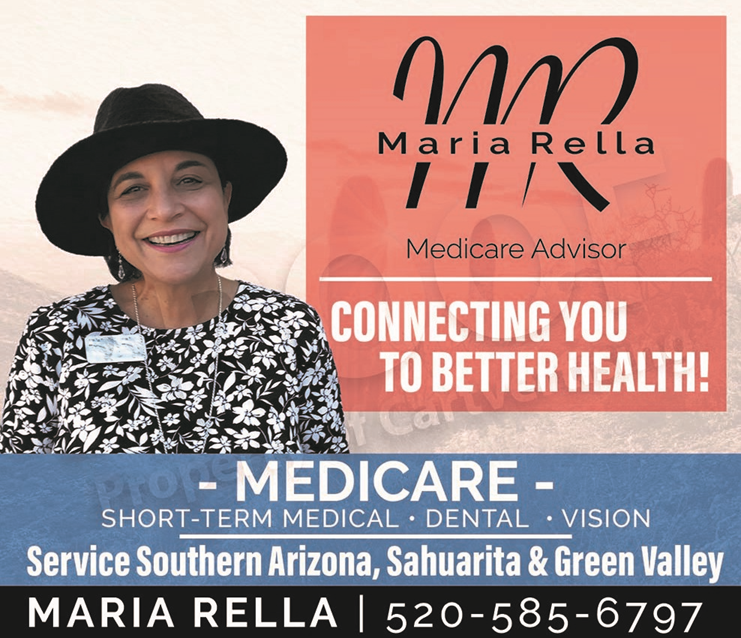 Meet Maria Rella, Your Local Healthcare Advisor:



I'm here to personally discuss your needs, help you understand your options, so you feel good about making a decision for the long term. My services are complimentary.
Licensed Agent with special training in Medicare, Supplemental plans (Medigap), Advantage Plans, Under 65 health plans, dental and vision coverage options.
Over 20 years of experience working with a variety of insurance products in a Human Resources Management role.
Solid understanding of many types of health insurance plans.
Kind and compassionate, enjoy explaining the details, I REALLY care about helping you and this very important decision.
Let's do what is right for You.
Take advantage of the local help as I enjoy answering your questions.
Contact me at 1-520-585-6797 (TTY 711) or Cell 1-208-890-1965

Email Maria.Rella2@outlook.com

Short Term Medical Plans. For those individuals under 65 who these plans offer an affordable way to bridge gaps in coverage between jobs or between
retirement and your Medicare eligibility date.

Save the date: Annual Enrollment AEP each year (Oct/15-12/7) you can change, drop or add a Medicare Advantage plan & change your prescription drug plan.