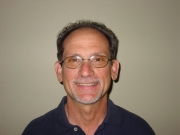 Contact: Mark Mandel
Phone: 520-444-7389
Email: mark@bodyworksbymark.com
Address: 2458 E Bluejay Bluff, Green Valley, AZ, 85614

Vaccinated for Covid-19
License #MT-10586
Therapeutic, Clinical and Sports Massage. Board Certified Massage Therapist, Mark Mandel, Quail Creek resident, provides treatments in his studio at 2458 E Bluejay Bluff - Monday through Friday.

4 session specials:

One hour - Therapeutic stress relief and general relaxation. These hour sessions are geared toward the most common benefits of massage: 1) reduction of stress, 2) improvement of circulation, 3) reduction of pain, 4) elimination of toxins, 5) improvement of flexibility.

Recommendation: one session per month to achieve the cumulative benefit of massage.
Cost: $220/4 sessions (pre-pay) or $65 for 1 session

45 Minutes - Specialized 4 session sports program to help increase flexibility and range of motion in your back/hips, legs, and upper arms.

Recommendation: All four sessions should be completed in at least 8 weeks so that cumulative results can be achieved as quickly as possible. Follow-up once a month maintenance session should be considered. Sessions are done fully clothed, wearing wear loose-fitting tops and bottoms that allow for stretching.
Cost: $170/4 sessions (pre-pay)

45 Minutes - Fall prevention sessions that focus on posture and gait dysfunctions affected by advanced age, weight gain, MS, ALS, vertigo, arthritis, osteoporosis, diabetes, and Parkinson's.

Recommendation: Weekly sessions with a focus on head/neck and hips/legs/feet. Sessions are done fully clothed.
Cost: $170/4 sessions (pre-pay)

Additional sessions can be added to any of the specials.

Contact me either by phone or email to set up your sessions.