Justine Lewis - Notary Services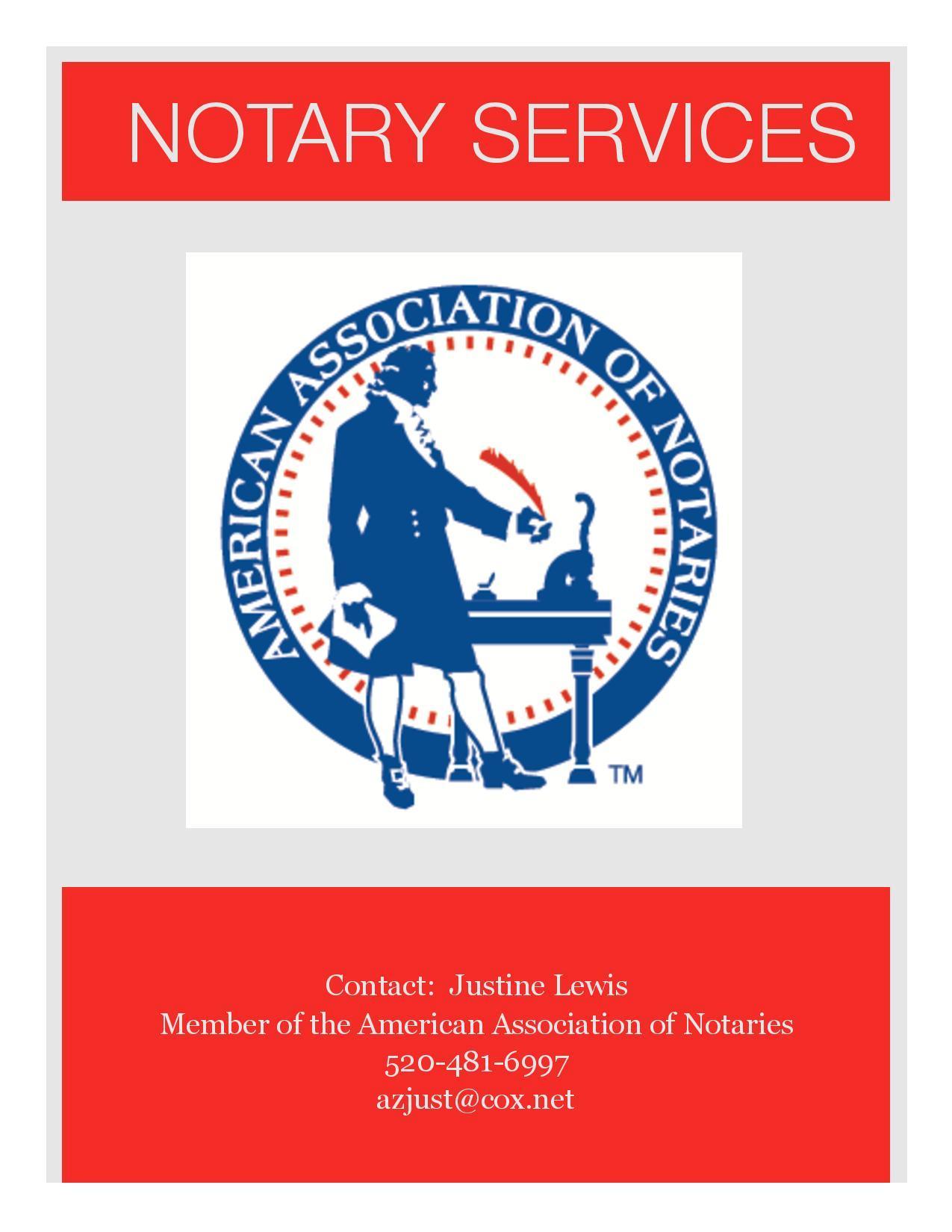 There are times when you will need a witness to your signature for contracts, wills, and other documents. A notary public is a licensed witness for the signature of such items.
To have a document notarized, make sure that the document is unsigned and all signers bring photo identification such as a valid driver's license.
Contact Justine Lewis, Member of the American Association of Notaries, 520-481-6997,
azjust@cox.net