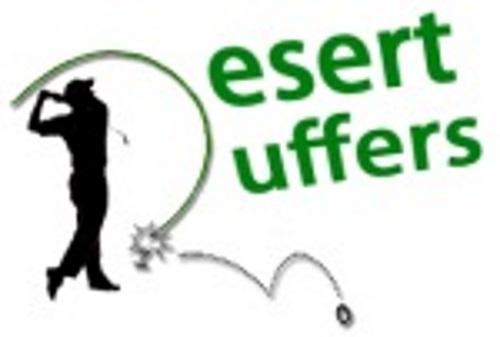 In the fall of 2004, a small group of friends began getting together each week for 9 holes of golf - nothing serious, just to have fun. Word soon spread that this group was having a good time and enjoying the comrade-ship. People began to ask if they could join the group. It soon became apparent that there was a need for a men's 9 hole golf group. The Men's 9 Hole Golf Association (aka Desert Duffers) was formed with the following stated mission:
GOLF IS A GAME! HAVE FUN!
This ongoing mission continues to appeal to a great many Quail Creek golfers, from beginners to low handicappers, all skill levels are welcomed by the Duffers. This philosophy has driven the membership growth, with the Duffers currently totaling 258 members. Although the group has grown exponentially, it is expected to attract even more in the future. Currently, we tee it up weekly on Tuesdays mornings, utilizing either three or four morning shotgun starts each week.
Website
:
quailcreekduffers.com/
Contact
:
John Vanni
520-347-7527
jpvanni@aol.com